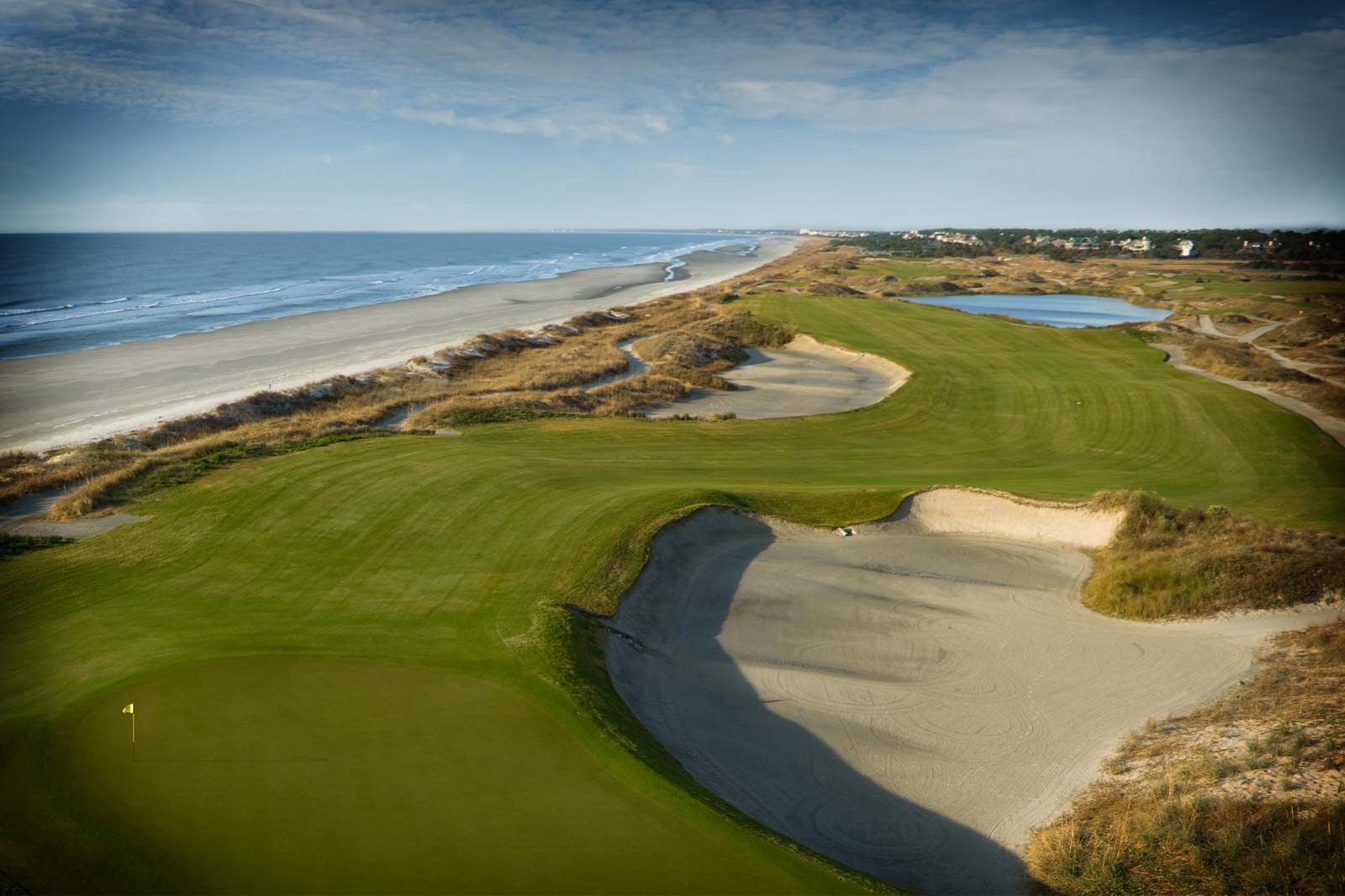 Carolina
Pinehurst features 4 unique accommodation options. Holly is a warm and beautifully decorated historic boutique hotel that has hosted presidents. The Grand Carolina which is the main resort building has welcomed guests through its stately columns since 1901. For those looking for a more relaxed atmosphere, The Manor, a sportsman-style lodge is the ideal choice. Families and larger groups can enjoy the spaciousness and convenience of vacation villas and condominiums. These award-winning hotels offer a seamless blend of Southern hospitality and charm. Complimentary shuttle service is available from any of accommodations across the rest of the resort's extensive property.
Kiawah Island Golf Resort, Kiawah Island
Choose from one- to four-bedroom resort villas, exclusive private homes, or opt to stay at the 5 star Sanctuary at Kiawah Island, an amazing 255-room luxury waterfront hotel and spa. Its vast lobby is stunning, with walnut floors covered with hand-woven rugs and a wonderful collection of artworks. The West Indies theme is evident in the guest rooms; bedposts are carved with impressionistic pineapple patterns, and plantation-style ceilings with exposed planks are painted white. The Ocean Room has incredible architectural details—wrought-iron gates and sculptures and a stained-glass dome. Its contemporary cuisine is of an international caliber.
Featured Premier Golf Vacation Packages
© 2020 Sophisticated Golfer - Est 2003