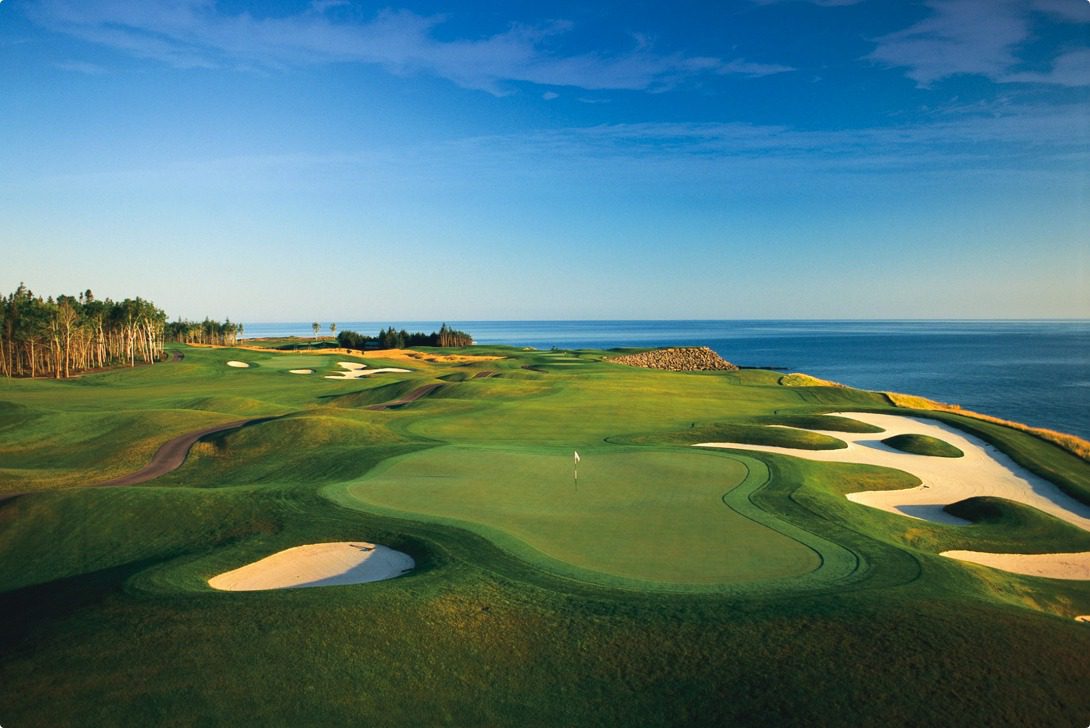 Canada
There's plenty of golf to be played with our neighbors to the north, Canada. The country offers some of the most beautiful scenery found anywhere. It's the perfect summer golf vacation destination. Golf travelers seeking cooler temperatures in mid-summer should look no further then north to Canada. The destination keeps getting better and better with more to come.
We recommend Nova Scotia on east coast of the country and the adjacent Prince Edward Island. The course at Fox Harb'r is one of the best combined with Cabot Links and Cliffs and the Links at Brunello. Sophisticated Golfer can help arrange the best.
Featured Premier Golf Vacation Packages
Ready for your next golf vacation?
Let us provide a quote for your customized golf and travel package.
© 2020 Sophisticated Golfer - Est 2003